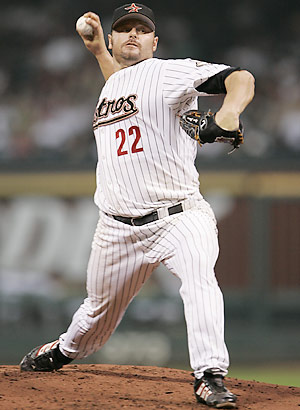 Well, Roger Clemens has never been about letting others enjoy their day in the sun. So...
At about the time the Baseball Hall of Fame inductees were being announced, word came out that a
grand jury has been convened
in Washington, D.C., and that the target of this grand jury is one Roger Clemens.
This is not too surprising, and it is a the
foreseeable
outcome of Congress asking for the Justice Department to investigation Clemens after his appearance before Congress last year.
Be on the lookout for more testimony from Andy
Pettitte
, Brian
McNamee
, Debbie Clemens, the Rocket, and probably a wide-ranging field of people. And for those of you who don't know all of the procedures, just let it be known that, when one testifies in front of a grand jury, one's attorney is not allowed inside. You go in all on your own.